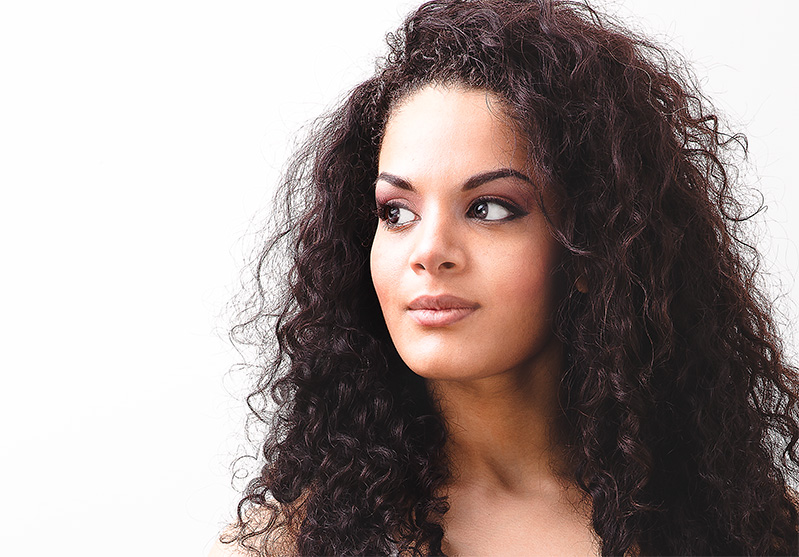 Color Services & Treatments
Olaplex Protective and Restorative Treatment (Color Service Add-On)
As an addition to your color service Olaplex Bond Multiplier works as a protective and restorative treatment to colored hair by healing, sealing, and multiplying the bonds in your hair shaft. Olaplex will help prepare your hair to be in its' optimal condition before chemical services to ensure a more even color absorption. This treatment will leave your hair healthier and shinier than before. A must have any color service!
$20 per bowl
ZEF KERATIN SMOOTHING SYSTEM
We are thrilled to offer ZEF Keratin Smoothing System the newest and most promising keratin treatment on the market. Zef Keratin Smoothing System is the only keratin system that allows your stylist to customize the texture pattern you want to achieve, whether it be sleek and straight, or maybe you just want to loosen your natural curls to be more manageable. This treatment reduces frizz while keeping body in your hair. Your hair will remain sleek, but is capable of holding iron curls all while adding amazing shine and softness to your hair. Hair will be more manageable, smoother and easier to style than ever before. Great for all hair types including colored and chemically treated hair. Includes 8oz AE Professional Keratin Therapy Shampoo and Conditioner. *Chemical services do not include a haircut. Prices are subject to change according to length, density, and condition of hair.
$ Starting at $100
Brazilian Blowout Smoothing Treatment
If you have ever wished for softer, smoother, more manageable hair then Brazilian Blowout Smoothing Treatment is for you. Through the use of a Brazilian Super Nutrient Complex and a Proprietary polymer system, the Keratin Hair Treatment actually improves the condition of your Hair by creating a protective protein layer around the hair shaft to eliminate frizz and smooth the cuticle. Includes 8oz AE Professional Keratin Therapy Shampoo and Conditioner. *Chemical services do not include haircut. Prices are subject to change according to length, density, and condition of hair.
$ Starting at $100
Hair Extensions, Weaves & Wigs
Pricing based on consultation
Tim Muir is known as the Extension Guru throughout the Salt Lake Valley. His extensive knowledge and training in ALL HAIR TEXTURES takes him from coast to coast educating other stylists in proper extension installation methods, fantasy hair styling, red carpet events and model calls. Showcasing his talents at hair shows such as IBS New York, IBS Las Vegas, and the Bronner Brothers Hair shows in Atlanta & Texas. On December 6, 2015, Tim received his certification on wig making while attending the "Handz On Wig Certification Course" taught by Tokyo Stylez. Tim has personally trained each of his staff in the art of extensions. We can guarantee your new look will make you feel more self-confident and give you that "EGO BOOST" you've been looking for!
We offer an array of hair extension installation methods and techniques to serve your needs. We also supply virgin hair that can be custom colored to your specifications and 100% human hair extensions at an additional cost. With proper care hair extensions can last up to a year or more. Pricing listed below is for services only. Extension hair is an additional cost and pricing will be discussed during your consultation.
*Alter Ego Stylists specialize in techniques for clients who have alopecia (hair loss), pattern baldness, and extensive thinning hair.
Hair Extension Consultation: $30 (30 minutes)
During this 30 minute appointment you will be educated on the best hair extension method for your hair type. We will go over proper home care, color/texture selection, and styling tips. Ask all the questions you would like! *The fee for your hair extension consultation can be waived if you purchase hair extensions on the same day as your consultation.
Row by Row Sewn In Extensions
$75 per Row
Your natural hair is braided into a cornrow. A weft of extension hair is then sewn onto the corn row with a needle and thread. This instantly adds length and volume. Great for All hair textures! Includes blending cut. (Lasts 6-8 weeks)
Full Head Sewn In Extensions- Our Most Popular Method
$300
Weft hair extensions are sewn onto a no bulk customized braid pattern and are then cut and blended into the style of your choice. You have the option of having all the hair sewn up or a portion of your natural crown exposed. Great for ALL hair textures! Includes blending cut. (lasts 8-12 weeks)
Naturally Beaded Rows
$100 per Row
This technique uses weft hair extensions with beads as the attachment method. This method does not anchor the hair with braids or glue. While not as long lasting as traditional sewn in extension methods, this application is great for those with thinner hair textures. Includes blending cut. (lasts 6-8 weeks)
Full Head Sew In Extensions with Lace Closure or Lace Frontal
Full Sew In with Lace Closure Install $350
Full Sew In with Lace Frontal Install $400
Lace closures and frontal's are a great compliment to sew-in extensions. A lace frontal is used to cover the entire front perimeter of your hair (ear to ear 13X14) and provides a natural looking hairline, without the need for any of your hair to be exposed. A lace closure covers the crown area of your head. Both additions look as if hair is literally growing from your scalp and allows you the most versatility with styling, whether it be a middle part, a deep side part or pinning the hair back. Includes customized density on your closure pieces, full head sew in installation, lace closure / frontal installation, and blending cut (weave install lasts 8-12 weeks) (Lace Closure / Frontal maintenance required every 3-4 weeks $85 to re-tighten includes shampoo, blowdry, and style.)
Strand by Strand Bead Lock
$7 per strand
This technique consists of the extension hair strand and your hair strand being put through a small tube which is then squeezed shut with a special tool in order to attach the extension to your hair. (lasts 6-8 weeks)
Tape / Skin Weft
$10 per sandwich
Hair is on a small weft with adhesive tape on each side. The pre-taped weft of hair is sandwiched on either side of your natural hair. These are very quick to apply and results are seamless. (lasts 4-6 weeks)
Custom Made Clip-In Extensions
Call for Pricing
Of all methods clip-ins are the most temporary, installing them takes minutes. This is a quick way to add length, color, and volume without the commitment of braids or beads. Clips are attached to a weft of virgin hair that can be colored to your specifications.
Wigs and Full Units
These aren't your grandmother's wigs from yester year! For those wanting total versatility in styling and no commitment to braids, glue, or beads we have a great selection of 100% human hair wigs to choose from. Choices include Lace Front Wigs, Full Lace Wigs, Full Wigs (no lace), U Part Wigs, and Custom Made Wigs.
Custom Virgin Hair Wigs by Tim
Custom units start at $850 please call for details 801.550.8171
Wig Installation (Wig unit supplied by client)
(First Visit with a new clean unit you provide) $150 (Tweezing and knot concealing available for an additional fee)

Pricing is based on clean units being provided *If wig needs cleansing a fee of $60 will be accessed*

(Return Visit includes take down and re-install) from $100
During all install appointments your natural hair is shampooed and conditioned, then depending on length hair is either molded/set or cornrowed. The wig will now be prepped, placement determined and lace cut. Wig will either be sewn on, banding application applied, or we will use an adhesive depending on lifestyle and client preference. Blending cut and wig styling is included.
Wig Cleansing & Maintenance
$60
We start by removing any adhesive residue from the lace. Wig unit is then detangled, shampooed, conditioned and dried. Add $20 for flat iron/curling services. * Wigs may be dropped off and picked up at a late date.
Repair of minor rips or tears $5 and up.
Make Up Application:
Brow Tint $10
Fresh Face
Includes foundation, cheek color, 2 eye colors, liner, mascara, 1 lip color and brow definer.
$50
Special Occasion
Fresh Face service in addition to highlighting and contouring,
3 eye colors or smokey eye, 2 lip colors, lip gloss and lashes.
$75
Creative/Costume
from $75
Make Up Application w/Lesson:
Fresh Face
Includes a foundation, cheek color, 2 eye colors, liner, mascara, 1 lip color and brow definer.
$75
Special Occasion
Fresh Face service in addition to highlighting and contouring,
3 eye colors or smokey eye, 2 lip colors, lip gloss and lashes.
$100
Tattoo Cover up:
Tattoo Cover up
from $25
Hair Removal
Waxing is the fastest, most efficient method of temporary hair removal. We use a gentle soft wax which removes hair at the root, leaving your skin smooth and stubble free for weeks.
Eyebrow Shaping

$15

Lip

$15

Chin

$15

Eyebrow Shaping and Lip

$25

Eyebrow Shaping and Chin

$25

Full Face

$45